Memories
September 27, 2016
These nights .
Those nights when you tucked me in
As you whispered in my ear,
"I love you baby girl."
Those nights when we would talk about how big  a cry baby I was.
Those nights when I told you about all the drama in daycare.
Those nights when we just lay there and told one another about our days .
Those days when you would pick me up from school and asked how it went.
That night we called 911: 
" My mom is in pain--please come fast!"
That night you told me, " Baby girl, I will be better soon. Be strong for Mommy and please don't cry."
Standing in that 65 degree hospital waiting room
As I touched you, your skin was the same temperature
Anxiously waiting to hear your results
That night we were told you had 6 months 
But you were not better
It was as if you were here but you really weren't 
Breathing off of an oxygen tank
You lay there
You lay there still unconscious
I couldn't  do anything for you
Seeing your face contort into a grimace of pain
All night holding your standing by your side as i promised
Seeing you there lying in what was now your death bed
feeling as if i could have done more to help you
But it was too late for that
The oxygen tank hummed with life but your body just shut down.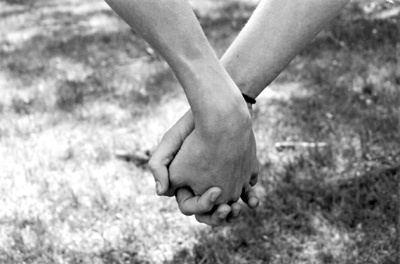 © Alexa T., Pompton Plains, NJ