I Find Myself Waiting
September 26, 2016
I find myself waiting for a person,
dreaming of an accidental encounter 
that would change everything.
Long days turn into mild nights 
and I begin to realize that maybe
I have been waiting for the wrong thing. 
The dense August air melts away
replaced by Septemer's brisk breeze, 
and soon the leaves start to blush, 
they start to burn. 
All this time I have been waiting, 
unaware that a person is not what I need.
Septembers and Octobers wrap me up
like no one's arms could, 
the cold air gently kisses my lips, 
leaving me breathless.
The rain pattered nights lull me to sleep, 
and I am in love.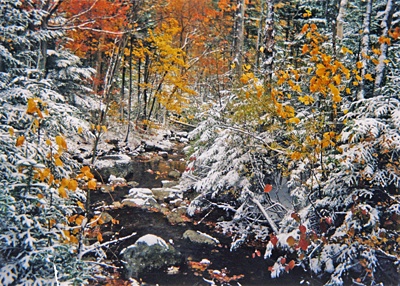 © Eric E., Lexington, MA