Fingerprints
September 26, 2016
The thumbprints on my fingers, each one of ten on something different

Putting my mark on the world, no matter where that is.

Some are on the knife i used to slice up my skin,

Another mark,

Just like the ones on the ends of my fingers

Only now on my arms.

To think,

The very me everyone knows

Isn't the true me at times.

And its sad to think that at times,

The only one who truly knows the real, exact me,

Is that that i leave on the rest of the world.

On a bottle of whatnots i've almost swallowed all.

On the blade that again, i've almost taken my last breath holding.

On the pictures and necklaces that whisper invisible sweet nothings to me on

those days nothing else does,

Those times all those words carved into my brain become lines of red on my skin

And yet the only one who really knows everything,

Is that on the ends of my limbs' limbs.

My very own

Fingerprints.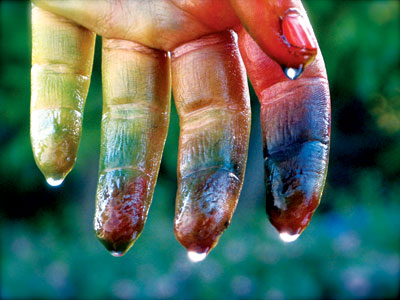 © Allison F., Menlo Park, CA