My Grandmother's Necklace
September 26, 2016
My grandmother's necklace
Makes me breathless.
With its red center,
Reminding me of the leaves in November.
It still has its shine
And it's pretty design.
Wouldn't trade it for a dime,
I'm glad it's mine.
It makes me feel happy,
And a tad bit sad.
It makes me miss her really bad.
All I have is the memories,
That will last for centuries.
And most importantly I have,
My grandmother's necklace.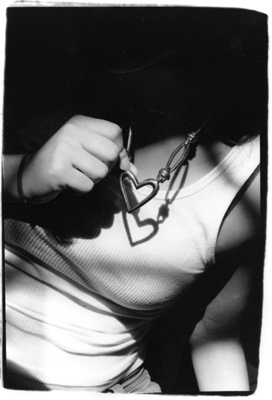 © Julia R., Bethesda, MD