New Life in America
September 24, 2016
The world that I was familiar with was no more as it turned dark cold blue.
My frustration was as red as my cheeks when I could not understand.
The confusion I had was as black as the alphabets for I had no clue.
White emptiness was sitting next to me instead of a friend.
My suffocating depression was as grey as the nebulous world in my tearful eyes.
The world turned completely black when I turned my back to the reality.
Then, a hand reached my shoulders, and I saw the shining yellow lights.
Suddenly my surroundings were turning back to their normal colors.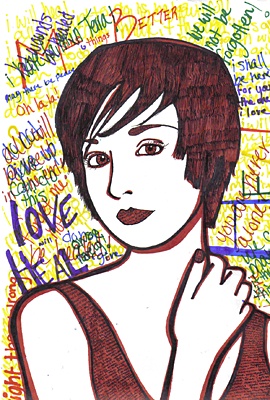 © Sara D., Aiken, SC