Growing up
September 21, 2016
Slow down and smile.
Take a few steps back and open your eyes.
This world...it is beautiful, so don't just let it slip by. 
Slow down and step back, take it all in. 
Don't be in such a hurry for the end to begin. 
These last sat years have flown by.
It seems like only yesterday we were waving goodbye through the bus window. 
From pre-k until now, entering my senior year of high school, I hope I have have done nothing but make you proud. 
Starting soon I will begin again. 
Only then as a college freshman. 
I will embark on new and scary adventures, going out into this world for the first time on my own. 
I may not be all that far from home, but I will still be worlds away in your eyes. 
I will spread my wing
I will learn to fly
I will taste just what reality is..
watching as everything I knew slips away. 
As as this new chapter begins the previous one shall end.
It will all disappear as I learn that now it isn't all handed to me like I have known it to be...
Life is not going to be as easy as it has appeared. 
But out from now until then I hope that you will see me. 
See that no matter where I may go, no matter who I may be..
I will always be the little girl you see me as..
I will always be that little girl you want me to be..
I'm growing up now, but only for a little while.. 
I will always need my daddy to make me smile..
So do not worry, I won't be gone long.. 
Just long enough to stand on my own to feet and see what life is about..
Ill be home soon.. 
So slow down..
smile..
Dont be in such a hurry for the end to begin...
As one door closes, another will open. 
This door opens up to a whole new world...
Love and Hate
Strength and weakness
Courage and fear..
But don't worry.. 
You've taught me well, I'll be alright..
Im growing up..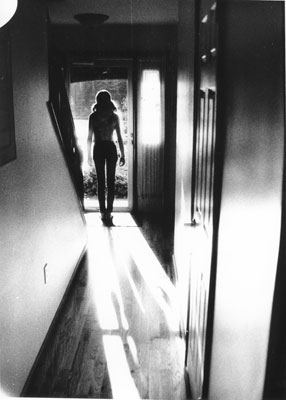 © Mike V., Morgantown, PA