Where I'm From
September 19, 2016
I'm from homes, not one.
From a big house to smaller ones.
I'm from neat, organized traces.
From six places.
I'm from green fields and room
and to one that is doomed.
I'm from working at empty dining tables
and listening to fables.
From giggling at goofy stories
and Mom telling me "not to worry."
I'm from my parents manners
and Dad's planners.
I'm from the the towering basketball hoop
that landed on Dad's head.
From the night Dad wouldn't wake from bed.
And from frightful days of fighting,
to run and start hiding.
I'm from exciting and exhausting cross country races.
From painful persevering paces.
And from independance.
I'm from homes, not one.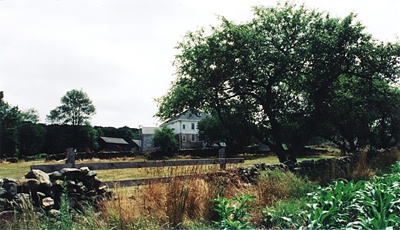 © Elizabeth B., Norwich, CT