Where I'm From
September 19, 2016
I'm from sandbox playdates,
and smokey midnight bonfires.
From firework fights with cousins
outside Nana's summer home.
I'm from shiny hardwood floors
with years of memories scratched in.
From cluttered countertops
and dog hair as far as the eye can see.
I'm from red hoodies, football games,
and gossip filled nights with friends.
From terrifying trick-or-treaters,
hiding under a mask and jumping when they come
and giving candy as they flee.
I'm from early morning cross country meets,
with screaming parents to "start kicking now!"
From midnight movie marathons
and flour baking fights with friends,
smearing frosting on noses...
I'm from lopsided snowmen,
dressed in worn plaid scarves.
From hot cocoa warming me,
while snow still trickles down my arms.
I'm from picking baby tomatoes with Mom,
seeing if I can fit 10 in my mouth at once.
From eating buttery corn on the cob,
and devouring deep-fried foods at state fair with Dad.
From DIY crafts that never look like the picture,
and family still loving it.
And after these things that I'm from,
I wonder where I'll go.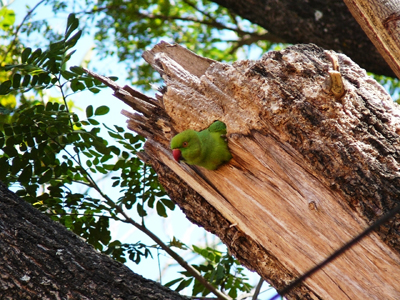 © Jaideep R., Bangalore, India