Where I'm From
September 19, 2016
I am from the blazing walks to get the mail,
from the frigid buckets of sweat pouring down my face.
I am from the murky river winding through the woods,
And the impenetrable "Georgia Clay."
I am from the the lake breeze,
from the water splashing upon my face.
I am from the refreshing popsicles at my grandma's dock,
and the mouth watering s'mores I slide down my throat.
I am from the blasting bell signaling the kiddos for supper time
from the blinding lightning followed by deafening booms of thunder.
I am from the throbbing mosquito bites scattered throughout my limbs,
and rushing to close the car door eluding the pesky gnats.
I am from roaming up and down sandy beaches,
from the sandy flip flops scattered across the front porch,
and the savoring smell of fresh caught fish, filleting at the marina.
I am from a place that is implanted in my brain forever,
from the place I know like the back of my hand,
the place I can only dream of going back to.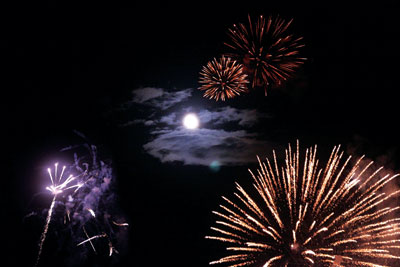 © Meena K., Groton, MA