I am From
September 19, 2016
I am from footsteps.
Where the path goes, I follow
watching, waiting, and wanting.
I am from seeing my brother strap knives to his feet,
stealing his t-shirt and hair style
and trying to sneak into his basketball game at recess
even though he noticed.
I am from gawking at my father's crushed hand and not witnessing a single tear
admiring how he could be in the bitter cold clearing the snow
and gratefulness for his secret favors which go unnoticed
not even a thank you.
I am from change,
not knowing what is constant and what will disappear
losing, leaving, and learning.
I am from wanting to adapt
regretting words that spill from my mouth
and searching for the strength for one more sprint and one more brussel sprout,
wishing that change was effortless.
I am from holding a broken mom who lost her own
smiling while I give my brother one last fist bump as we walk out of his dorm
and wondering if I can make it three years as an only child

I am from what's next,
taking my own steps
and making a path to be followed
deciding what change is next
and what is going to happen tomorrow.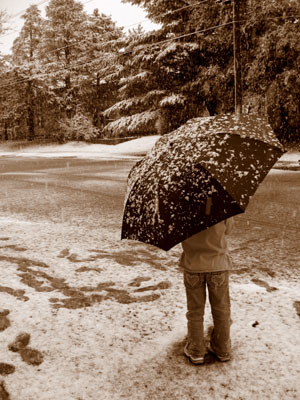 © Hui Y., Potsdam, NY