Where I'm From
September 19, 2016
I am a daughter of angelic conscience,
a sister to a diligent soul.
I am a legacy,
swallowing the bitter pill of comparison
to the achievements of my brother.
I am no less than him,
With a will as strong as nails and an outlook as bright as the sun.
I am from two homes,
The love and sentiment the same.
I am the residence amid ample and acute,
blue like the waters of the coast.
I am the residence particularly petite,
grey like the dusty chalk board resting among school walls.
I am from the two happiest places on earth.
I am not from books,
I am not from facts.
I am from creativity and imagination,
sprouting from the roots of primitive culture,
rather than the lectures that consume 180 days of my year.
I am from "Mom, I'm too sick for school,"
and "Where is my journal?"
I am dreams of the London College of Fashion,
with a major in fashion journalism.
I am Skype calls with the Headmaster,
relentlessly repeating my qualifications.
I am hard work and no free time,
blogging, homework, work and school
Filling up my schedule as fast as a super model loses weight.
I am from supportive angelic conscious
constantly repeating "follow your dreams."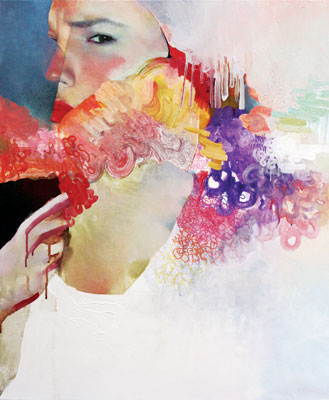 © Winston C., Jamaica Plain, MA