Where I'm From
September 19, 2016
I am from winter,
from knee high snow and face plants.
I am from bliss
from the illuminating sun and blue water.
I am from the ivory house, love spewing from the corners
from the crackling fireplace and welcoming dogs
warm and full of love.
I am from mom's hugs
from sobbing or an overflowing heart.
I am from the morning sunrise, greeting me bright and hopefully 
from brewing coffee and an orange sky.
I am from dad coming home,
from tight embraces and him smelling of work.
I am from my pink blanket
from nights it consoled me and the secrets it knows.
I am from my dog's brown eyes
from the understanding and love in the looks we share.
I am from giddy laughter
from inside jokes and the sense of happiness.
I am from those moments
blossoming and growing
from strengthening and becoming me.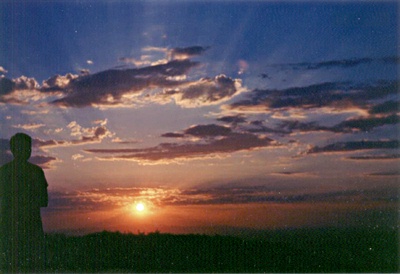 © Jovee B., Dededo, Guam