Where I'm From
September 16, 2016
I was from a ranch on the outskirts of West Bend, Wisconsin
with a blue hexagon looking pool surrounded by a brown deck.
I was from a school where I played kickball
with slippery sand on the ground.
I was from a place where family bike rides was a tradition to get
thirst quenching, orange dreamsicle floats.
I am from a house in Hartland, Wisconsin with a steep, sloping
hill and a slanted grey retaining wall.
I am from a high school that dominates and destroys schools in the state,
with press boxes and a turf football field.
I am from a family that loves sports, wearing green
and gold on Sunday.
I am going to be from a house on the beach with scenery
and ocean waves crashing against the shore.
I am going to be from a mansion where there are palm trees
blowing in the wind, with juicy, brown coconuts falling.
I am going to be from a place where the sun keeps the weather
consistently 80 degrees with a slight breeze.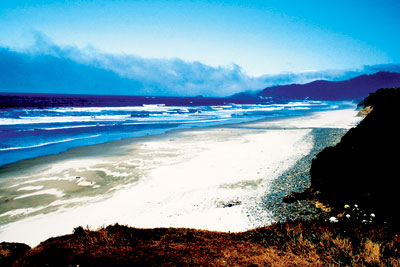 © Kristin R., Los Altos, CA