Who really are you?
September 20, 2016
Who really are you? I'm Jackie. I am very lucky to have a good family and a good life with them. They really helped me. I would finish high school and college to have a better career. I really like my outdoor hobbies like fishing, hunting, and others. Sport is also the same as outdoor because it deals with happiness.
Family is what I would die for. I would do anything for them like providing thinks for them. I live with 13 people in one house. We really have a big family. We have a big family but doesn't mean that we are rich we have to paid bills. And I know how life is when we are grown up and are the same as my parent. They were born poor because their village doesn't have education nearby. There is school but really far away and they don't have any cars back then.
I want to finish high school and find myself a good career. I would keep learning until I'm out all my classes. When I fail I would get up my feet and keep on trying. My goal is to finish schools and go to college. I'm the only in my family to want to complete college. And my family are leaning me to complete it.
Hunting is what i dream of. Though all my year back then i had love hunting. I kinda little remember some memory when i was still little. My family and my related hunted in 1997s and i and hear some fun things they had talk about. We hunt for small game and big games. We only hunt when the season is open because that is the law. And i can't wait this weekend and the other weekend because it's hunting SEASON!!!!
Sport is what i enjoy doing in my freetime. I really like to play flag football, soccer, and volleyball. I play football as a quarterback and i'm playing for a team. I play soccer also a team too but not really good at it. Volleyball is when i have free time and go out to play with my cousins. My favorite football team is the San Francisco 49ers. Why i like that team? I like that team because they really have good coordinators and don't have no fear at going for it.
I really proud of myself because i have a good life and hope i do in the future. Family is what i would die and if they jump over a bridge i will too and do anything for them. Hunting is awesome and it everything in my life and nothing is going to stop me from it. When i go hunting it really matter on luck and safety alway be first. Sport is what i do free time. I start playing sport when i was 6 or 7 years old and really thankful for myself to be a human being.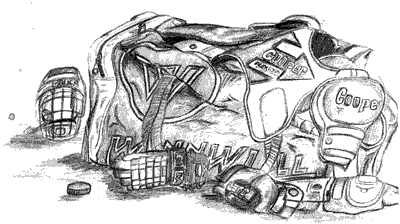 © by Casey C., Rockport, ME