The Plane Away
September 19, 2016
I swallowed the sun.
"You'll feel better", they promised
Almost as good as the time i saw silver planes
Running around the sky
Moving faster than my little legs,
But somehow seeming suspended
Still.
Slumped forward I stayed
Still like the plane
And my little legs,
Which couldn't handle the sun.
I stared out the windowless room.
But how could I look
At the inexorable clouds in my eyes?
"It will feel like five seconds"
They cooed.
Five, four,
I laughed at the transparent mask
Covering my face with its elastic straps
Tightly tucked beneath my ears, giggling.
Three, two,
One.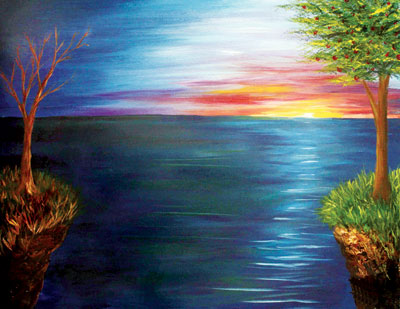 © Ariel G., Moses Lake, WA