The Brightest One
September 12, 2016
There are 100 billion stars in the universe,
and he chose her.
He tore his gaze away from the pinpricks around him
to watch her.
He basked in the warmth that radiated
from her.
He chose the one star that he could never possess, for her grandeur was too ethereal.
And there he sat,
wishing that all of his broken pieces could come together, so that he might compare to the brightest star of all:
Her.
We, all of us, are the stars - broken fragments of light, wishing on ourselves, hoping for happiness.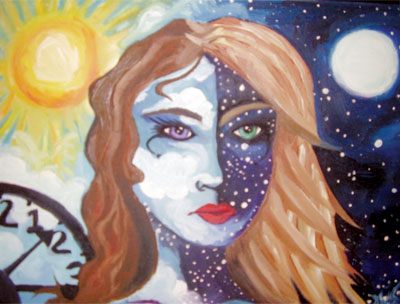 © Amanda S., Attleboro, MA