Mammon
September 12, 2016
Its weight sits on your chest.
The green monster flushes your cheeks bright red.
It poisons the water,
and you pray that everyone drinks it up.
You watch hungrily as they sip the toxic liquid,
and you smile.
The upturned corners of your mouth are daggers
that slice everyone with your insincerity.
They admire the color of your iris,
but they do not catch the void that dwells within your pupil.
The Deadly Sins go hand in hand,
for Greed is the tyrannical form
of Lust and Gluttony.
So, my dear, fallen fellows,
bow to your Prince of Hell,
Mammon.
Accept the temporary idols of the Earth,
and boil for it.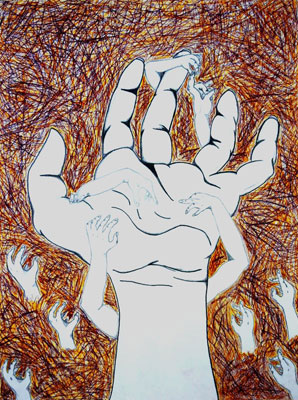 © Ariana R., New Orleans, LA