Ode to My Name
September 12, 2016
It means Grace in Hebrew.
It's in the bible, The name of a
Beautiful, outgoing woman.
I am not.
It is the number eight, or six.
A gentle, beautiful name
When used on the right girl.
I am not.
It becomes something different
When pictured
In different weathers.
Hannah is many different people.
On a sunny day,
It is a short,
Blonde haired girl
Who wears flower crowns
And pristine white rompers,
Kind to everyone,
Just meandering through a field of daisies.
In a tornado,
It is a black haired girl,
Wearing black leather jacket
Over a violet tank top,
With ripped up, worn out jeans,
Running toward the tornado
Instead of away.
In a city on a foggy, misty morning,
It is one of the cool kids,
Wearing blue jean shorts
And an old t-shirt,
Reflective blue metallic sunglasses,
Walking down the street with a group of friends
And a vanilla bean frappe from starbucks.
In a calm, sprinkling rain
It is a gentle kind girl,
With long dark brown hair,
Dancing in the rain quite literally,
Twirling down the middle of the cul-de-sac's road
Wearing an oversized grey hoodie,
Black leggings,
And listening to pop-rock music
Through brand new earbuds.
In a thunderstorm
It is a caramel haired girl,
Wearing a white, off the shoulder shirt,
Blue jeans, with the legs ripped off to make shorts,
A fluffy blanket wrapped around her
Sitting on the front porch
In the dark and cold
Watching and listening to the thunder and rain
Silently admiring it's beauty.
In the snow
It is the strong girl
Who looks weaker than she is
Wearing no jacket,
just a blood red tank top,
Black denim shorts,
and ankle high leather boots
Standing at the top of the sledding hill
Watching the other kids slide down,
Never taking one trip herself.
In a wildfire,
It is the name of the girl
Who stands at the edge,
Getting closer to the heat
than anyone would have liked,
Almost daring to touch it,
Mesmerized by the beautiful
glowing dancer.
On a cloudy, windy day,
Hannah is the girl who stands outside,
Wearing black shorts
And a jean jacket ever a vibrant blue tank top
With curly brown hair,
Standing on the edge of the road,
The wind whipping her hair to the side,
With her hands shoved in her pockets
Earbuds shoved in her ears,
Rock music playing loud enough
You could hear it standing next to her.
If you think of the name Hannah
In many different situations
She becomes something different each time.
A different personality
A different style
A different mood
All of them slightly different.
But some things stay the same.
They are all listeners,
Watchers,
Music addicts.
They're the underdogs,
The wannabes
The mind magicians who know some tricks.
I don't like my name.
I would like to change my name
to Ali,
Or Zoe,
Or Emily.
Maybe Navy,
Or Sakiko,
Or Aislynn.
Aislynn, a name meaning dreams.
I like that.
The name Hannah can be lots of things.
It's not just me talking.
Like how a person can be put
Through many different situations,
The name Hannah,
when translated to enough different languages,
Eventually comes out to
Many people, One soul.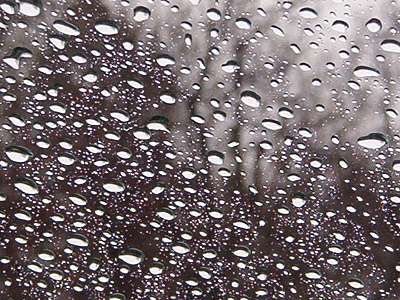 © Terrin C., Humboldt, IA