Batter Up
September 12, 2016
The bat goes crack,
But that's not all.
My moms' the grip,
That I never let go of,
She's full of support.
My dads' the barrel,
The base of it all,
That makes the ball go far.
My brothers' the hollow part,
Of it all,
The shy one,
That doesn't stand out.
My sisters' the cap,
That can pop off,
When I hit the ball,
Very hard.
Yep I'm that kid,
That holds the bat,
And makes sure we're all good.
When I leave,
I hit the ball straight
Into the field of dreams.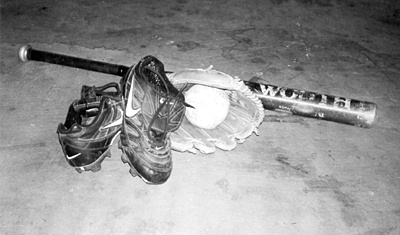 © Amber F., Phoenix, AZ