Family Zoo
September 12, 2016
My family is a living Zoo
My two younger brothers are two bad little monkeys
Always swinging on something, making crazy noise.
My dad is a lion who protects things.  
I'm the pretty unicorn who loves pretty colors and just stands out cause I'm different.
My two older brothers are the givers and providers Kaiseem is the one who always given out gifts.
Zayquan is the one who sometimes makes the food and provide it to the animals.
My mom is the gardener because she always cooking cleaning for us and keeps everything in place to be a good family also non as Zoo.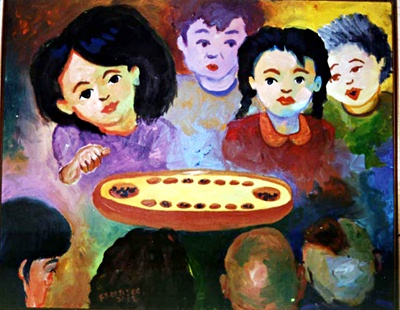 © Fransisca A., Surabaya, Indonesia