Fall Writing
September 11, 2016
In the fall, when the leaves are orange and red,
I'm not jumping in them, I'm writing instead
I do jump in leaves, though: I do care,
But then I write about the leaves in my hair.
The Jack-O-Lanterns outside my house,
Give a warm glow that gets me roused
So I go inside, and start to write,
and I have a new poem ready by Halloween night.
The Thanksgiving table, decked out in red,
is full of stuffing, turkey and bread
The aroma fills me as I write,
and then I stop to take a bite!
Soon, the snow will start to appear,
and the leaves will be gone for another year.
I could write, but instead I pick
to wait by the chimney for Old Saint Nick!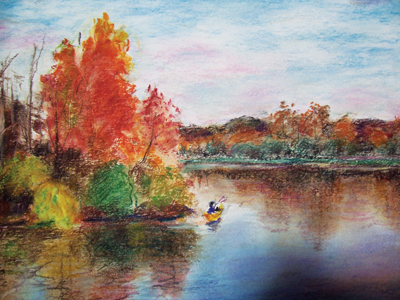 © Xiao H., Naperville, IL