For That, I Give You All of My Love
September 9, 2016
Perfection in every form.
You say your best friend is that girl.
Will she always stand by you?
Does she miss you when gone?
Mine does.
His coat as soft as a new summer's breeze,
His knicker is a new kind of tomorrow.
His hooves prance down the fence,
My hand gently meeting the swirl on his head.
His muzzle warm on my neck,
His eyes big and brown.
He will never understand why I leave sometimes,
But he knows I will be back.
For whoever said diamonds were a girl's best friend,
Never met a country girl with a horse.
For that,
I give you all of my love.
Hair swept into a perfect brown mess.
A light ever so bright in his blue eyes.
Never has one felt so strongly,
About a boy she never knew.
You laugh like the light of a millions suns,
The words roll of your lips.
The warmth of you cuddled in my arms,
The burst of joy when you smile.
It all seems so sweet and innocent.
I can't believe I can call you mine.
For once I sleep
In solemn peace.
For tomorrow will come,\
Another day to pass by your side.
For that,
I give you all of my love.
A tear trickling down my cheek.
I can see the dazzle in his eyes.
He looks so perfect in black.
It's the same color he was in,
The day we locked eyes.
His family all gathered.
A single room with a single promise.
Forever and ever,
Because we are one.
The beautiful girls lined up,
The men all support you.
Hey know today starts a forever,
And we will be so.
For that,
I give you all of my love.
Lost and alone.
No more sweet breath on my neck,
No more goodnight kisses.
A flag just setting there.
You were perfection.
The days we spent,
Nothing but a meer image now.
What happened to forever,
For I will never know.
You left so soon,
A simple "I love you" escapes your lips.
I swear I can still hear you,
The voice of an angel.
Lost in a fight so brave.
For that,
I give you all my love.
His eyes are so bright.
I never would have guessed,
I would be holding him again.
My boy is so sweet and so kind.
Perfection in the making.
His face pressed against my chest,
Nothing but slow breaths escape.
He knows I'm still sad,
Every day with him makes it better.
He will be just like his daddy some day,
A sight I can't wait to see.
Till then I will revel in innocence,
Sleep tight my love.
For that,
I give you all of my love.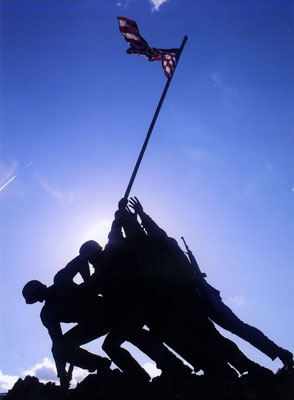 © James M., Glendale, AZ