Coffin Nail Cough
September 6, 2016
She thought it would be fun
To try when she was young
But she soon despised the buildup of the black sludge in her lungs.
Her boyfriends left her quickly
Told her that the smell was sickly
They didn't like the way her hair was turning almost prickly.
Her teeth made yellow over time
Her gums built up with crust and grime
Her pockets were left spotless, without a dollar or a dime.
But then one day she was blessed
A child was to enter her small nest
But she lost him far too soon and had to lay him down to rest.
Her crippled lungs under attack
The cancer couldn't be held back
Unless she didn't open her first tempting little pack.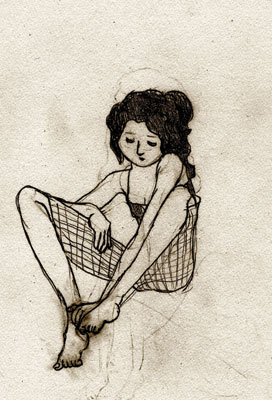 © Samantha W., Albany, NY