Thoughts At the Back of a Refrigerator
September 5, 2016
Why is it that
late at night
so late even the new day has not awaken,
I lay there eyes open
feeling empty and lonely and sad,
a half empty glass of spoiled milk.
That carton of milk at the grocery store
No one ever picks up
as its too cold
and too far away
all the way in the back on the refrigerator.
I have friends,
enough
A family that cares,
enough
A soft bed 
and a roof over my head.
I should feel content but why am I
restless
anxious
lonely
Like that hollow in my chest expands
to a deep dark cavern
where bats flutter at the ceiling
and mold covers the corners.
I used to go to church
only 'cause my mother made me
it was too long
too boring
a waste of a perfectly good Sunday,
I claimed.
But now, at 3 am
I get it.
I really do.
It's to fill up that cavern in my chest
with something bigger
and greater
than anything I could put.
Regardless, not much has changed.
I still live this life
feeling empty inside.
But now
when I go to the grocery store
I always reach
for that carton of milk
in the very back.
Every day
holds something new.
And who knows
Maybe someone
like me
a little crazy
in the head
will pull me out
of that cavern in my chest,
of the back on the refridgerator.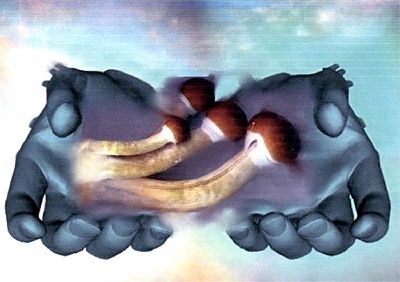 © Brad B., Colorado Springs, CO