Closed
September 4, 2016
Knock, knock.
Who's there?
Pretty girl, rosy cheeks, Colgate smile.
Pretty girl who?
Pretty girl who swiftly shuts the door behind her,
hoping that none of the ghosts she dropped off will follow.
Pretty Penny who shuts the bathroom door
and allows the salty shower water to wash away
the coal and the picked scabs.
Perfect Penny who came right out of the box with tag and everything
for someone to cut her hair, draw on her skin, play dress up.
Poor perfect pretty penny.
Chin up, doll.
Close the door when you leave.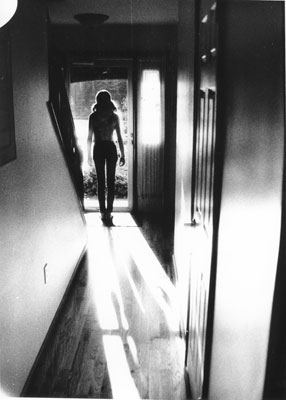 © Mike V., Morgantown, PA