Numbers
August 28, 2016
One.
One means once upon a time.
It means a new beginning.
The fresh smell of a brand new book.
One means a start.
Two.
Two means brothers.
It means a laugh and an annoyance.
The warm hug of family.
Two means home.
Three.
Three means odd.
It means being the third wheel.
The empty-stomach feeling of being left out.
Three means exclusive.
Four.
Four means high school.
It means the years of adolescence slaved away to the gradebook.
The stress, with laughter shining through.
Four means definitions.
Five.
Five means safe.
It means a being home and knowing the answer. 
The construct of family.
Five means a breath.
Six.
Six means a sister.
It means staying up late laughing and watching the stars.
The breakup and the loss of a new friend.
Six means goodbye.
Seven.
Seven means structure.
It means a schedule and a list.
The outline of spirit.
Seven means understanding.
Eight.
Eight means not good enough.
It means not studying hard enough.
The knowledge of almost being there, but not.
Eight means try harder.
Nine.
Nine means being awake.
It means seeing the world for the first time and knowing.
The eye-opening age.
Nine means growing up.
Ten.
Ten means all things.
It means the universe and the sea.
The knee scratch and first drink.
Ten means living.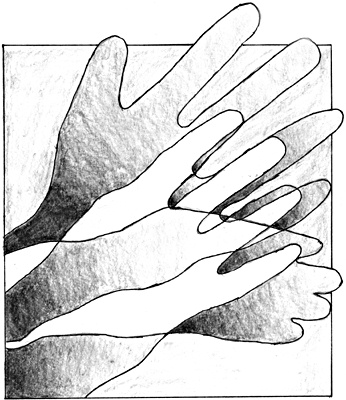 © Dawn Grace R., Barrigada, Guam