Time Flys
August 25, 2016
A girl in stance against the wind
She flys like no other.
Unbounded.
No laws to abide by,
No calling by which was
Chosen by any other.
No claws to catch her on the cliff
That she falls
No flaws that block the plan
And stop her as the time flys along
With her.
Only her,
And time.
The only things that splatter the ground 
Are thoughts and ink that spread on paper.
As she writes her life in a second
She only hears the ticking of a clock.
When the moment comes, this will
Be the longest time of her life.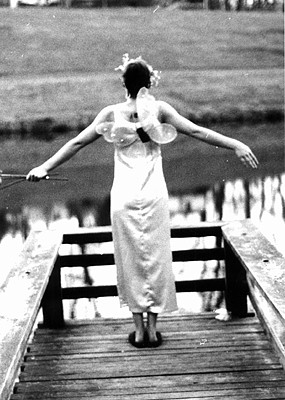 © Jennifer T., Cincinatti, OH