When I Was A Kid
August 14, 2016
When I was a kid,
The trees were giants,
The floor was lava,
And the clouds were cotton candy.
I'd dress up,
Fight dragons,
Talk to imaginary friends,
And go exploring.
I used to think "I wonder what it's like to be big!"
When I was a kid,
I'd get excited about loose teeth,
I'd leave milk and cookies out for Santa,
And I'd squeal at the mention of the Easter bunny.
I wouldn't go to bed when it was bedtime,
I would always have too much energy to sleep,
I'd refuse to eat my greens,
And whine about not being able to watch TV.
Yet I wanted to grow up.
Now the trees are just trees,
The floor is a normal floor,
And the clouds are just that; clouds.
My "dress up" is school uniform,
The dragons have long since gone,
My imaginary friends have left,
And exploring is for "little kids."
What happened to me?
I don't have loose teeth,
Santa passed his job onto my parents,
And the Easter bunnies long since retired.
I don't have a bedtime,
I have no energy,
I barely watch TV,
But I still refuse to eat my greens.
I guess I grew up...
If someone asked me what I wanted for my future,
I would simply reply with "I don't know."
And I don't.
But, for a peculiar reason, I find myself longing for the old days.
The days where I would be picked up and spun around,
When I wasn't stressed out over homework,
When I would giggle over the slightest thing,
And when I would smear chocolate cake all over my little face.
I find myself longing for my childhood.
A past, that no matter how hard I try to make it,
Will never come into my future.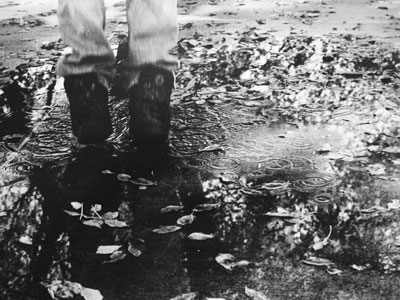 © Laura M., Eagan, MN