Mouth, Shut; Ears, Listening.
August 13, 2016
I listen
I listen to everything they say although my eyes may be up in space, I may seem to be in another place, my facial expressions may be telling you something else, but I"m listening.
I listen to all you say, I watch you make a fool of yourself, watch you show off just how sick and ugly you are inside and out; your actions and words don't merit a response, but I hear you.
I listen.
I listen to classical, rap, pop, country, hip hop...
I listen to everything.
I heard you.
I heard what you said to my mom, to my sister. I heard what you said when you thought no-one else was listening. I heard you.
I listen.
I am stubborn, but I'm not hard-headed; my head is soft enough and strong enough to wrap around concepts that you can't even see with prescription glasses.
And I know how to be quiet.
I can creep like a cat and whisper like the wind through the willows.
I learned to be quiet so he couldn't hear me, so he couldn't find me, so he couldn't hurt me. I survived because I could hush.
Hush, hush. Hush.
I do listen.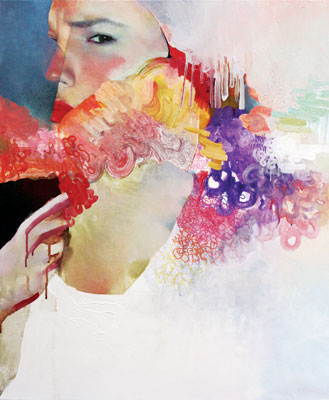 © Winston C., Jamaica Plain, MA