pleasantly confused
August 11, 2016
Trying to mask my pain with pleasure is another deadly, drastic measure I choose to take,
to separate myself from my tedious mistakes.
Although I bargain and try to control them,
My demons bleed out, leaving me soulless.
Not the cold, empty kind,
But one that still I can feel.
I yell for help,
yet nobody can notice
the struggles I face every day-
I'm losing myself-
I'm fading away.
Happily I sit in silence,
Knowing nobody, not even god, knows where my mind is,
And I like it that way.
Quiet is my sanctuary and my sanity is the small price I pay,
I'll take that over being brainwashed and deluded by society,
Any day.
Although I feel broken, torn and used,
still here I am,
pleasantly confused.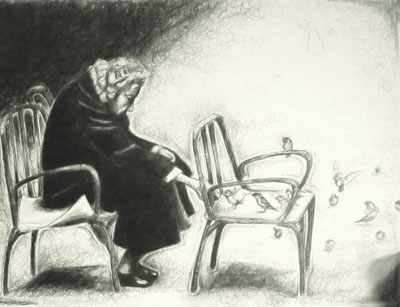 © Anna P., Poulsbo, WA