Clay art
August 9, 2016
I feel like all I ever talk about is myself,
The only person I write about is me,
But who am I really?
Unless I am the people that set me free.
My life has been shaped,
By countless hands,
The people around me,
Part of a magnificent plan.
Some had a rough touch,
That ripped me away,
Others were smooth,
Shaping the clay.
It didn't happen all at once,
I was made piece by piece,
As I slowly grew up,
The real me was released.
I can't give credit,
Where credit is due,
But to those who changed me,
I sincerely thank you.
You probably don't know it,
Or think you did much,
But I wouldn't be the same,
Without your sculpting touch.
I still have some rough patches,
Places to change,
But I think everyone has,
Parts to rearrange.
We change each other,
And we don't even see,
How our words and actions,
Cause others to be.
All different personalities,
Yet we are all the same,
Living each day,
Playing the human game.
At the end of it all,
We have lived a good life,
We are out into the furnace,
With the flaming knife.
A beautiful plate,
Or a dish, or a pot,
We can no longer pretend,
To be what we're not.
Our final form,
Our grand masterpiece,
Only appears,
When we're deceased.
Our souls are artwork,
Not the bodies outside,
No matter the form,
That they do provide.
So don't judge us,
By the torn up cover,
The real art is inside,
Waiting to be discovered.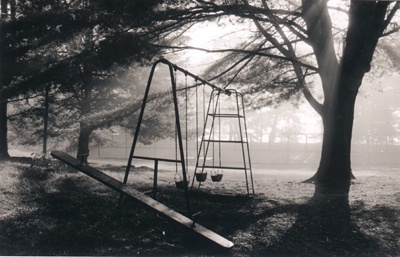 © by Steve S., Marblehead, MA