Noonday Train
August 9, 2016
My love, you have left me
For another--
Olympia, the noonday train.
We have been together a year--
Which seemed so much longer--
And in the time I"ve grown accustomed to you,
You've grown tired of me.
There is only so much I can say
But I am happy that you will be happy now.
You've traded our slow, routine, life
For a ride that will go too fast for you--
Now you have an eight by ten foot space of your own
To call home.
And don't you worry about hot summer nights--
Your sun is gone and your bed
Holds nothing but a man who is never satisfied.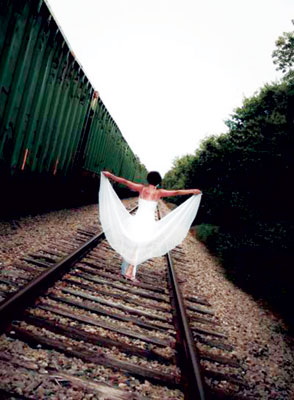 © Olivia E., Alto, MI