Her Story.
August 4, 2016
She stood up, bruised,
But walked down fine.
The day was bright but her
torment was as dismal as her life.

Of all the presents she took for him,
For his kids,
She got one for herself, silence, that wrapped her consummately in her confining agony.

Dreaded by each night, she made sunlight her best friend,
Bleeding teeth or riven skin kissed failure in their repeated attempts to oppress her conscience, for she ate iron for breakfast and mettle for dinner.

She embraced resilience and wore the shining armor of callousness but could never sway the sword of liberty. Lifelong she aspired peace, but finally got it underneath a few hundred metres of soil and silver bordered casket.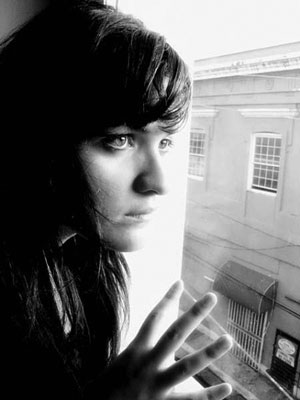 © Eveliz V., Bayamon, Puerto Rico