Endless Love
July 30, 2016
I love those blue eyes,
A reflection of the deep seas and oceans
where my mind fades away and wanders.
But you always hide them away,
afraid of what other will say, delinquents
whose minds are hollow, hearts are empty
and what they hate they envy, because they
know they could never have those eyes that
melt your soul to your bones and weaken the
knees.
A gentle breeze that calms all my nerves
especially when I close my eyes and when
I wake I see only a masterpiece hidden
underneath your hands and sunglasses
to cover what you have been taught to
despise
And in the night while others sleep you
punish yourself in the dark where no one
can see you slicing your wrist with a single
blade, for the same beasts who you
admire, worship, and love only to find that
they still loathe you. Your penance is not
enough, they want to erase you from
existence, slowly watching you suffer.
You are not worthy or worth time, and then
they step on your face and break your glasses,
even after you sliced your wrist night after night
to please them, to gain their acceptance,
their loyalty, just an ounce of love
It does not suppress neither does it end their
anger. When they see those lovely eyes, it feeds
it, like a disease without a cure. But I have one,
release them, cut the spider web of hate away
from you. Let them go, let them rot in their
hatred, let them die with their envy and fear
of what they can never be.

To be great sometimes we need to stand alone
And among those who understand our greatness
who appreciate beauty that is captivating
that even time will be frozen in its grasp
Those eyes that could change the world and
start a movement, make birds sing and the
saddest of men smile.
Come out from the shadows and let me
show you love, a word you have never
had the opportunity to define or
measure or at once upon a time I believed
that to be true, when you were my first
and last love, my other and better half.
We were more than perfect, once and no one
could ever separate us because our love
was the equivalent of an everlasting flame?
But like stardust when I opened my eyes
you vanished without a trace, a ghost, a
figment of my imagination that never existed
But in the shadows of my mind, there was a tiny
voice in the distance a lingering reminder of
what I no longer had, of what she see stolen
from me, by her
Leader of the pack of vultures who were ready to
tear you piece by piece, a beast whose name
I cannot recall but her face was as clear as day.
Especially her serpent emerald eyes, where the
origin of her poison began, calling your name in
the dark and longing for your touch every day
and night only to find us wrapped in each other's
arms, our lips locked together under a full moon
surrounding fireflies
Only then did her mind shatter and her eyes burn,
emptiness came replaced by anger, I could see
it as he let go of me and her hand was deep in his
chest. And in that very moment when she was
ready to pull his heart of his chest, smiling, at the
man she was going to turn a corpse I woke up
beside you relieved that it was only a dream.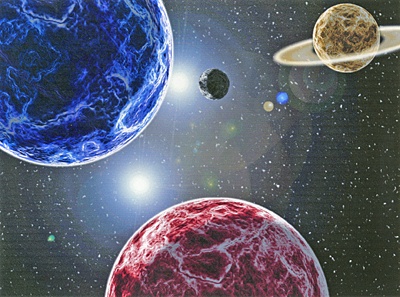 © Alex D., Phoenix, AZ