A Song
August 1, 2016
Do you ever hear a song
That captures your soul perfectly,
So perfectly, in fact, that you can't imagine
Moving on and living your life the same as you were?
The world clicks in to place
As that song grabs everything that's wrong,
Everything that's right, and the blurriness in between.
Your chest feels tight, your breath feels true,
And everything before was a dream.
Do you ever hear a song
That pulls you underwater so deep,
So deep that you are sure you will drown?
But you don't. You float.
Everyone around you stands on dry land
As you become the waves, the ocean, the mist in the air.
You want to shout, to sing, to ride the melody
To the understanding in the distance,
Away from the life on shore.
Do you ever hear a song
That acts as a weapon so sharp,
So sharp that life can't touch you,
Friends can't screw you, and your mind can't fight you?
Reality bleeds, lies are sliced in half.
You become invincible with an ally by your side.
You want to punch, swing, stab,
And wound the world you lived in before.
Do you ever hear a song
That makes you feel so alive,
So alive you are sure you must have been dead before?
Life settles in, consciousness floods your mind
As that song slowly comes to an end.
But you don't die again. You don't fall back asleep.
The ocean still surrounds you, but it isn't quite as deep.
And you feel that, for now, you won't have to fight,
That you'll be okay in the life after.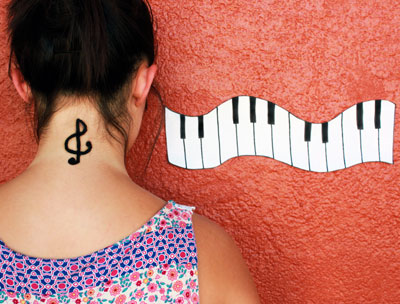 © Lauren N., Denton, TX