The One
July 20, 2016
Have you met The One?
She sees every good thing
And none of the bad
You can stroke her hair
Smell the scent of cinnamon    
On her breath        
Hear her perfect laugh                  
When you crack a joke
Feel your heart ache
Every time she leaves you
And find that little piece of heaven
When you see her again
Looking at the strawberries across the street
The farmer's market open
When you eat one of those bright, juicy, sweet berries
You are reminded of her, how they are her favorite
Show her off to everyone you know
This, that, and the other guy
All turn their heads and wish they
Had as perfect of a girl as you
You knew what "love at first sight" meant
The first time you saw her:
Walking down the street,
Her free flowing, laughing hair impossibly long
That cute little smile as she walked by
She knew those eyes 
Of how you thought she looked so beautiful
Her looks are ageless, from era to era
Even Helen's beauty would be considered meek, for a Greek
She works harder than anyone
But plays even harder
Loves me like my mom
Don't tell her that (my mom is smarter)...*ahem*...what?
If she plays a sport, maybe volleyball
Where she tosses, jumps, and spikes the ball
You see her in a place of power
And when you visit her home, her castle
And cuddle with her, very close
The impossible softness of her skin
A goddess in all of her glory 
Where do you even begin to deserve her?
That's the thing: you don't
But she only sees good in you
And sees you as her equal
And that is when you realize
You two knew your love was true
And that she was The One.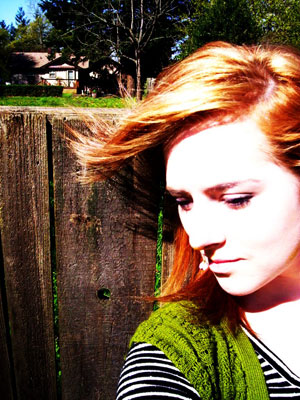 © Anna K., Portland, OR