My Deep Conversation Within a Grocery Store
July 20, 2016

A little girl in the grocery store asks
What are you wearing on your head?
Her mom rushes over to apologize,
She smiles at me, with the corners
of her mouth trembling,
at my bold declaration of faith
I hushed out the woman's apologies,
bending down to meet the girl's crystal blue eyes,
very different from my chocolate hues.
You are a young girl,
too young to feel judged by your looks.
Far too young to understand a slandered religion.
I point at the circles under my eyes.
I'm working very hard for something.
I point to my forehead-
Something that takes real smarts.
I point to the emerald green cloth laying on my skin-
I will be like Prophet Muhammad's wife Aisha,
I will not be known for my womanly curves,
but for my coarse hands, and my astute mind.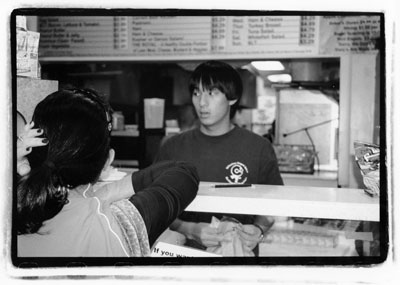 © Rachel D., Bethesda, MD