Uncaged
July 22, 2016
You linger and leave behind your footprints,
your soul forgotten in between vibrant-grey woods.
You stay and tell me you won't return to your old mind again.
That tired left sided brain of yours.
I think that maybe I'll stay too and walk about the streets igniting vital thunderstorms.
Maybe two years or two hundred, but I'll stay with you too,
setting free the fireflies inside my own self, who have been locked up without warning and purpose —look at them,                     watch their own flames unfold too old, but not-never late.
And although my stomach is tied and my mind has become a maze amongst it all,                                                                               I give a final say on the judges trial and point at the last evident option which seems to be an endless shifting sea.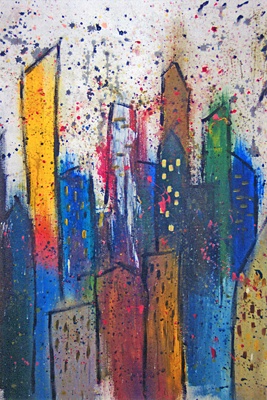 © Chase C., Centerville, OH