D.O.W.N. (Drowning On My Way To Nowhere)
July 18, 2016
I feel down.
Too deep in the water.
I just wanna holler.
I'm somebody's daughter.
If I had the chance I would
Call my mother and tell her I love her.
Then call my sisters and my brothers.
And my daddy if he ever answers.
I wish he could see me,
Know that I reached the high standards.
I feel like I'm gonna drown,
In the deep sea.
And nobody's gonna hear me.
It starts off slow,
Then gets fast.
I can't breath underneath,
I'm trapped.
Could you imagine with your clear eyes,
Having a painful death like mine?
When you can barely breathe,
Absorbing all the pain.
Tryna get all the bad things off your brain.
Going insane,
Crying all night.
Feeling real dumb,
Got an overactive mind.
Sometimes I feel down,
Like I'm gonna drown.
Stuck underneath,
There's no way out.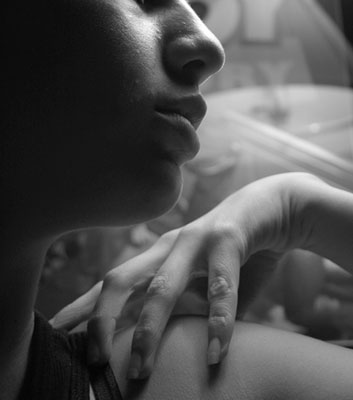 © Rebecca B., Santa Clara, CA