Self Defense
July 18, 2016
In self defense I turn,
to set the fields aflame
to wallow in the ash
to end the greatest game.
Say, what should I have done
after you dealt your blow?
For shame, I believed when
you said: you alone know.
You alone know of pain,
you alone, of sorrow
while I alone carried
the blame. And come each new
yesterday, each morrow
I felt my world in flames.
Would you have demanded
I turn a blind eye if
you were truly my friend?
What true friend could ignore
the suffering that
drummed against my head?
Where was the one I could
count on, when life was a
drowning sea? You stood
beyond my reach, drowning
us and drowning me.
For you, for you, please take
the lot! I beg of you:
take all of me. I did
not fake my devotion.
I believed I was free.
Yet
In self defense I must turn
and to my mind stay true.
Best friend, newest stranger:
it cannot all be for you.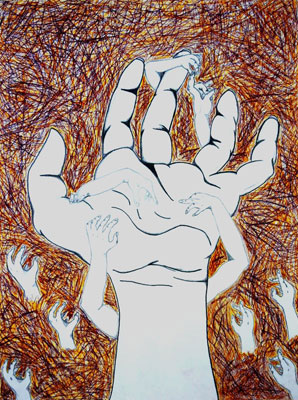 © Ariana R., New Orleans, LA