an anthem for the queen in my life
July 18, 2016
this is for the girls crafted from smoke and steel
with eyes made of lava instead of starlight
you are woven from strands of fierce and feral will,
your thoughts vaster than the oceans combined.
they are scared of your light
they fear your minds
you terrible, beautiful creatures.
let them wonder at it all, let them quake
but don't give them a valid reason
let them only fear your fearlessness.
be kind, be soft,
stay wild but banish hostility
let them inhale your smoke and
pound at your steel walls.
you will not break
and you will not break them.
-they are afraid of what they do not understand and what they cannot control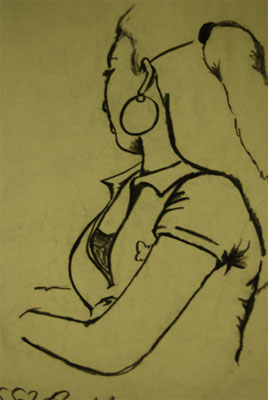 © Janessa B., Kannapolis, NC