all i have to offer
July 17, 2016
all i have to offer are apologies.
apologies for not having anything to offer.
apologies for my constant apologizations.
apologies for what i am worth:
meaningless meanings and wordless words,
eraser markings, backspace buttons, and wait-no's
that fill my mind with all sorts of feelings of
regret... guilt... pain... and the words associated.
and i apologize.
what i offer are nothing more than
combinations of words
with meanings only i can understand.
you can try to slice my words with your senses
to see them, to touch and smell,
to listen to the strong silence my words bring:
nonsense.
and i apologize.
know that my words
will all disappear within a matter of time:
abandoned matter.
know that there are far more offerings than what i have to offer.
like words full of substance-
gigantic words you can stretch for
miles
and miles and to still be able to comprehend
the complexity of it all.
words that you can see, touch, and smell:
sensibility,
which nothing that i have to offer.
and i apologize.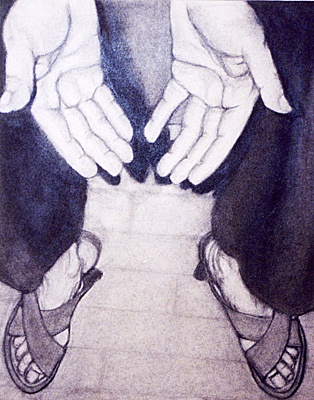 © Daniel R., Cicero, IL