Beauty Marks
July 16, 2016
Little marks,
Who knew they could mean so much,
They are scattered everywhere across your body,
From your face,
To the back of your neck,
And finally your smooth back.
Beneath your blue eyes,
On your ears,
Placed on your delicate hands,
Scattered on your upper and lower arms,
I progress forward.
I wish to kiss every single freckle,
Each of them being ever so gently sun kissed,
Till I muster the courage,
To see you face to face,
Staring into your ocean waters,
Hoping not to drown,
And I kiss you blissfully,
Not on your arms,
Not on your hands,
Not on your back,
Not on your nape,
But on the most common place of them all,
Your lips.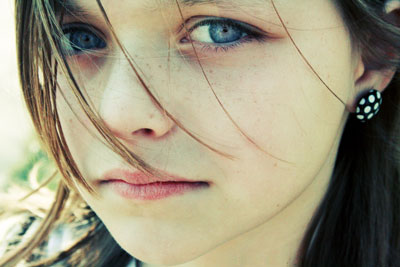 © Felicia R., Arlington Heights, IL