Screaming Silence
July 12, 2016
Beautiful whispers,
Audacious risks.
Songs of silence,
Lovers first kiss.
Hidden in the dark,
Silent screams.
Holding the words,
Crushing alluring dreams.
A longing sound of intimacy,
Reaching deep inside.
Haunting cries of tragedy,
She will be your deathly bride.
Clocks reaching the bewitching hour,
A cacophony of silent sound.
Tragic words now thunder out,
The time has come unbound.
Let it go,
Don't make a peep.
The songs of birds,
Are now fast asleep.
Listen well,
And listen good.
A symphony of lies,
They are misunderstood.
Words unspoken,
A song unheard.
Lovely melody,
Simple lines now blurred.
Graceful harmony,
Ugly and dissonant.
Falling leaves,
Becoming so innocent.
Silence of the beating heart,
Breaking into a million pieces.
Looking into an unclear future,
The breath of our life abruptly ceases.
Now all we have is the sound of silence,
Ringing through the forest wood.
Little ones running about,
Shedding what's left of their childhood.
Its time to go,
The day is done.
Soft meek voices fade away,
Darkness creeps in, the silence has won.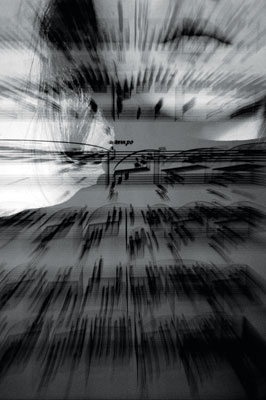 © Sarah M., Blairsville, PA