Exits
July 14, 2016
Exit
a dance i will never go to
where i can stand on the top of your spit
clean dance shoes,
and move the night away
never will i ever get a good night
kiss muddled by your mustache
why did you leave? was something more
important than your wife and kids?
If so, then you should have gotten your neuter
nipped
or have thought
twice
before you took that piece of me
to love and to leave is to not love at all
Is it wrong to say that your face
is out of my memory
and slipping into oblivion
a rose with no petal,
a sea with no salt
And somehow with every photo taken,
you manage
to ghost your way in
the talk of the town is that you miss us. that you miss the family you
abandoned.
Yet somehow you managed to pack up and
leave without a footprint
left in the sand
And i still cry and mom still curses
every time father's day comes and my sister and i have to
Celebrate mother's day twice
as my mother is my father, and my sister my other
father
i don't regret your decision
let's not forget the boys you never threatened
or the privacy you never got to invade
yes, since i have two other ladies in the house my space
is constantly being taken away
but it's not the same
don't forget my mommy. My mother
who always questions her worth
because you never looked back
when you left.

But eventually every well, dries.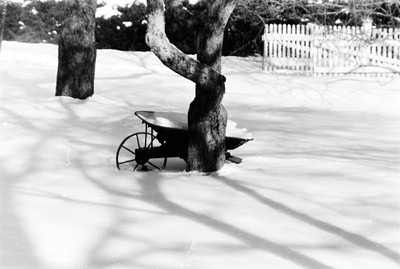 © Steve S.,Marblehead, MA