for you
July 10, 2016
melting chocolate eyes
coffee skin
hair black and cool
full lips open into a smile and a laugh
full lips close into a kiss
I made your nights like your days
Anxious and Awake and Alert
I made your open eyes like your closed
tired. seeing black.
curses left my mouth
and vicious words
continued to drip poison
into your little heart

I didn't think, i didn't want to
How could I be in the wrong?
All i wanted was to love you
How could I do this for so long?
I feel like a giant worm is squirming in my stomach
slipping around and pushing against my organs
slipping and folding and turning and worming
up towards my heart
up towards my brain
into my blood and my sweat and my tears
I didn't think, I didn't want to
i hurt you
i deserted you
i made you f***ing cry
all of of this, all of this
because my father had to die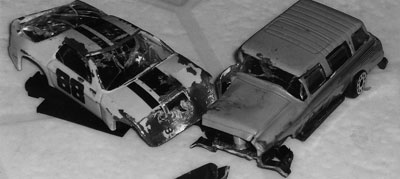 © Danny H., Chula Vista, CA