Shards and Scars
July 12, 2016
I was never the prettiest vase
The one that stood alone in the store,
mounted high on its expensive stool of glory,
with its prepossessing greens and blues.
Despite my efforts, I was never able to be that vase.
You would find me in your neighborhood thrift store,
wearing an appalling shade of opaque black, so you couldn't see inside.
A dusty object sitting in the back of the shelf,
behind the glorified picture frame.
That was me.
Then one day, you came along.
And for the first time ever, the picture frame was moved,
You blew me off,
And looked at me with excited eyes.
My cold glass was warmed in your embrace, so I trusted you.
I told you I was fragile.
You knew I was fragile.
But apparently you didn't care,
because you dropped me anyway.
All of my shards splayed across the shop floor.
My contents that I never intended anyone to know
were now available to the public eye.
And finally, everyone noticed the dusty, black vase.
My shards were sharp, and you know you shouldn't have messed with them,
you shouldn't have even come near them.
But because there were no caution signs,
because there were no "Do Not Touch" labels
and because your own judgment failed you,
You touched me,
and you cut yourself.
And I know I shouldn't be sorry,
I know I shouldn't feel bad I cut you,
because you dropped me in the first place.
But, I do.
I'm so, so sorry for harming you.
I know you'll never forgive me,
and I know you can't piece me back together.
But could you at least throw me away?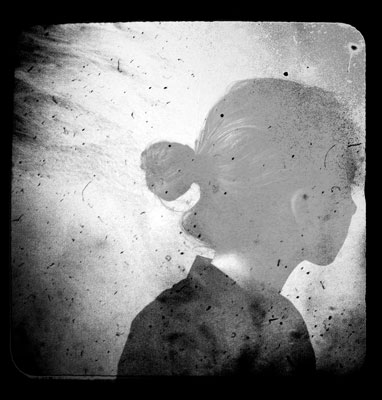 © Sarah M., Blairsville, PA