Cloud-gazing
July 11, 2016
I.
The innocent windows to your soul open
Glance up to the sky!
The billowing blankets of white
form dragons, castles, knights, fairies…
Your eyes shine as the clouds map out the nuances of your mind.
II.
I don't know when it happened
but my eyes have closed.
Somewhere along the way,
The clouds stopped mattering.
III.
It's been so long
since your eyes have closed.
You wish you could pry them open.
But the edges of your windows have rusted shut.
Your soul is trapped
as you wait for death.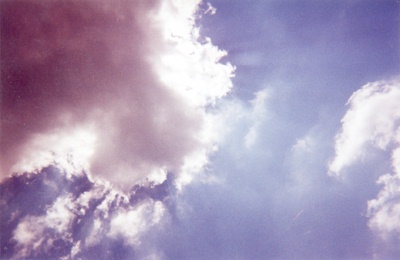 © Kena A., Huntsville, AL