Love Poem
MAG
July 11, 2016
I fall for you in the way a conch shell
always falls for a fleshy crab
scuttling across sun-dried sand:
instantly and without hesitation.
I used to play ocean music to myself
and listen to the waves break
in the hollowness of my fragile body
waiting for some poor kid
to pick me up grimy and filthy
and listen to my loneliness
for seconds before tossing me,
off-white and abandoned aside.
But one afternoon when the sea
was especially loud and the sun
especially drying to my salty skin
you rapidly approached me.
You, who have traversed miles
without protection, vulnerable
to the gulls whose sharp beaks
even sometimes scare me,
nested your body in my cavity.
I no longer played one tune
over and over and over again.
Immediately I loved your warmth
and I fall for you still.
The months lazily crawled by
as you ventured us deep into the cold
sea where floating fish gaped
at us with curious black eyes
then back onto land where bare feet
fly everywhere
to almost break us to pieces
and I fall for you still.
But your fleshy little body
requires a larger shell than me.
I can tell by the way you squirm.
So as I am falling in love with you,
leave, because Mother
Nature demands this end
and we must to listen to her:
you must take from me.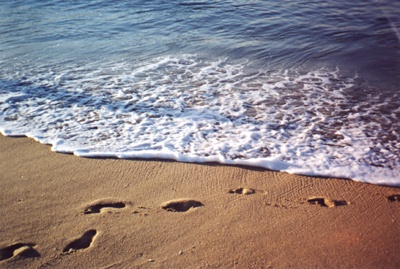 © Daniel M., Phoenix, AZ