When I Knew
July 4, 2016
I scribbled dates, names of people I wanted to remember at the top of the bounded pages.
I wrote down the lyrics to that one song—you would know if you heard it. It was our favorite.
I jotted down how I felt on the eighteenth of July in one word: "Loved".
Everything was so foreign, yet I wanted to soak it all in.
It seemed like I had to capture what I could.
We were built on the belief that life is fleeting, that this was only a moment of happiness.
We were told that we would never be as young as we were then.
Looking back, I don't know why I did it.
Why was everything so significant to me?
Now, the dates collide, and the names blur with the faces.
I don't remember who "Grace" was, or "Ruth".
I don't remember the beat of the song you and I both hummed to.
I don't remember the story behind the sporadic coffee stains across my blank pages.
I don't remember how I felt on the nineteenth of July.
But in the end, I guess I wrote for me—to remember who I was above everything else.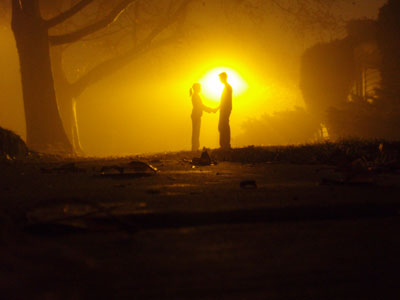 © Tanner H., Kaysville, UT